Almost a month ago, I noticed some activity around our backyard squirrel box but it wasn't squirrels. Instead, it was a family of beautiful Great Crested Flycatchers. Apparently, they had been there for some time as I believe this was perhaps the last fledgling and parent/s in the photos. I don't know how I missed them until now. Some flycatchers nest in cavities so that explains the use of the squirrel nest box. This is the only eastern flycatcher that nest in a cavity. It's a known fact that these birds will use shed snake skins to adorn their nest or maybe to ward off predators. Normally there will be four to six eggs in a clutch.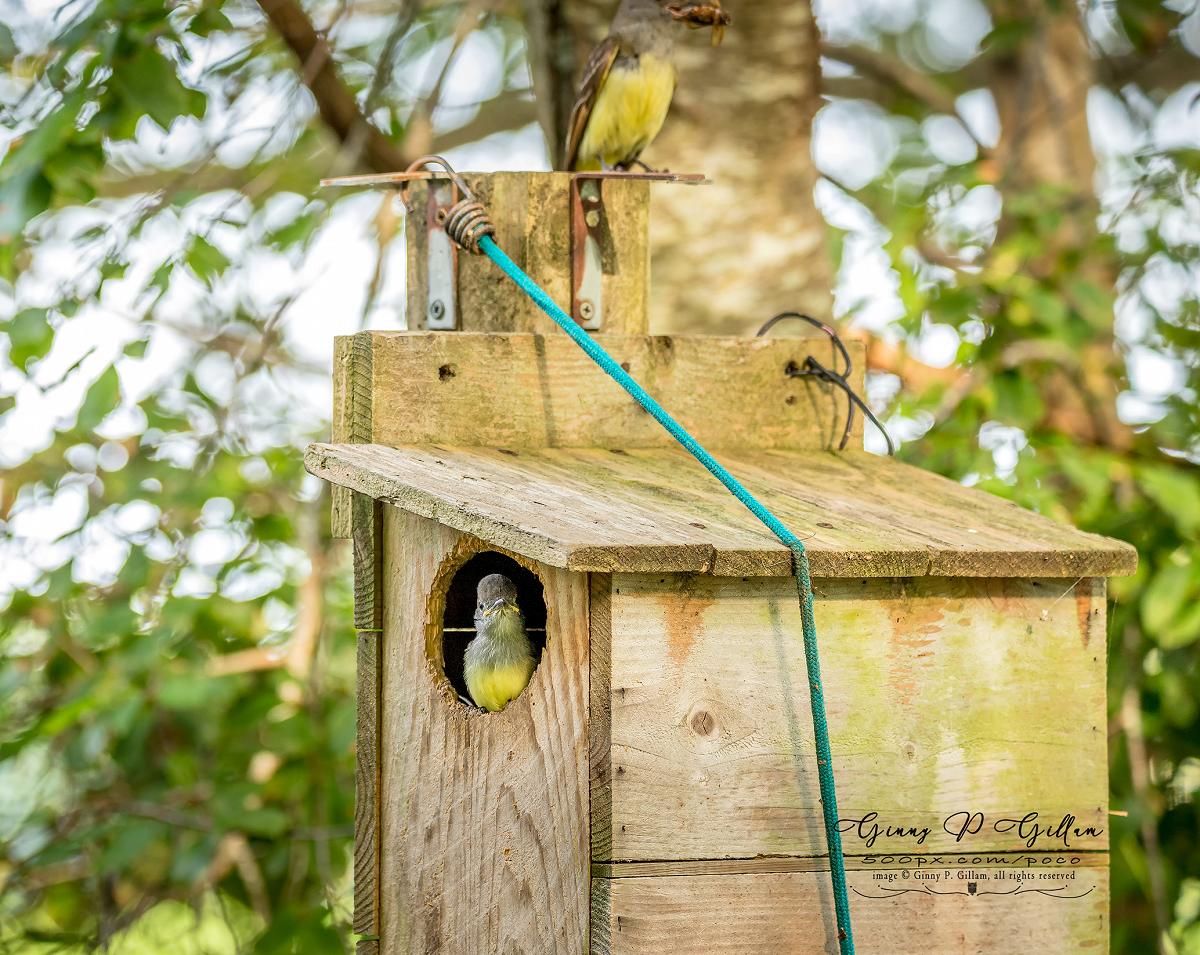 The reason I think this was the last fledgling was it seemed somewhat reluctant to leave from the entrance of the box while a parent either set in a nearby tree or perched atop the post the box is attached to calling.
Great Crested Flycatchers is a bird of the tree tops where they spend much of their time. You can hear the males calling loudly from above but spotting one might be a bit tricky. Diets of the Great Crested Flycatcher consist of fruits and berries plus insects caught mid-flight. This bird is the most widespread species in its genus. In winter months, this species migrates south to Mexico, South America, Florida and Cuba.
I'm so glad I was able to capture a few photos of these interesting birds before they flew away into the tree tops with their young.