I don't know if it's me or what but I am noticing a lot more Barred Owls in Alligator River National Wildlife Refuge. It seems nearly every trip this year I spot at least one perched on a tree branch. I recall plenty of times never seeing a single owl but this year they are out in force! One early Spring day we spotted at least four or five in less than an hour. That was certainly a record!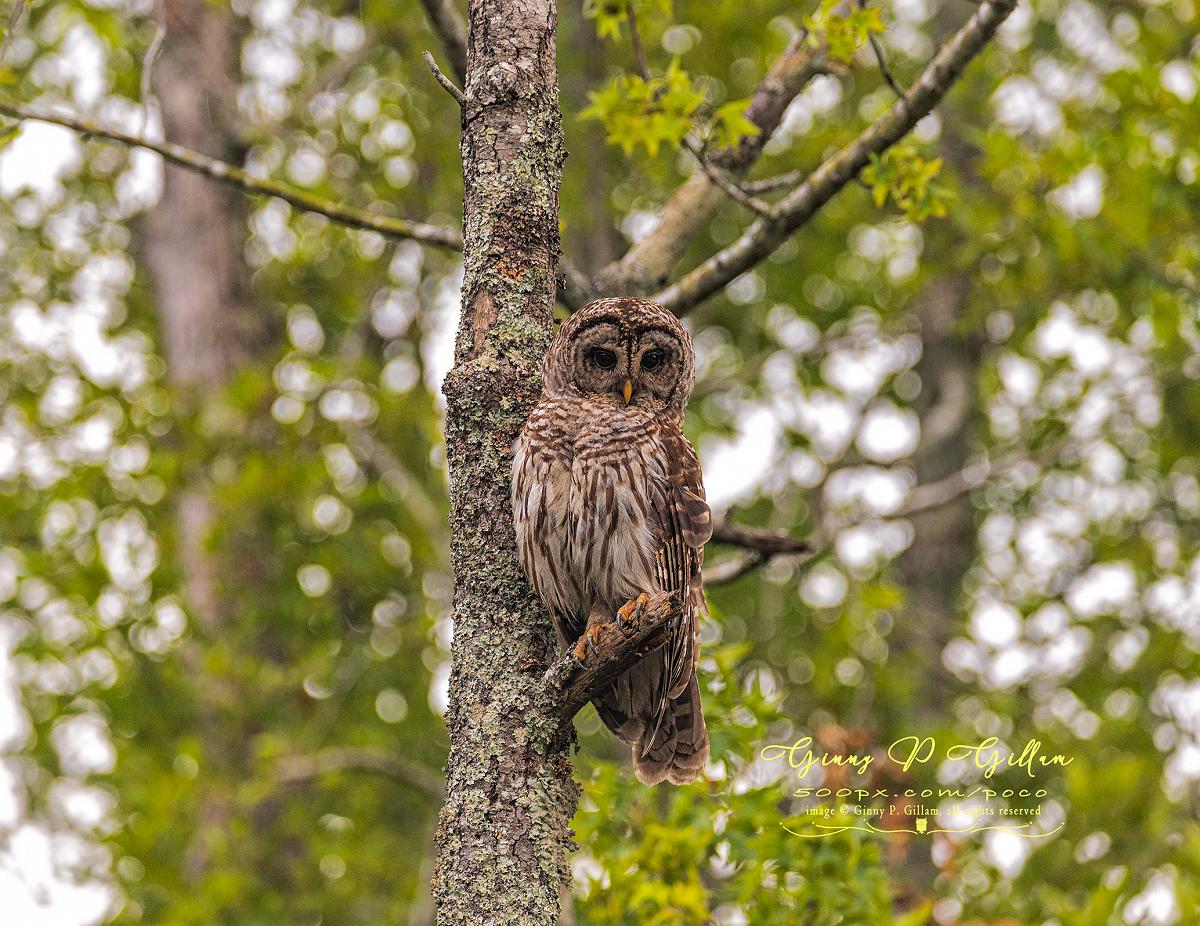 Barred Owls are really cool looking hoots and their call is just as interesting as they are. I can hear them calling from the wetlands behind my house "who cooks for you, who cooks for you all"! They are territorial and will stay in the same place all year as they do not migrate also they are monogamous birds of prey. They too can be preyed on by the larger Great Horned Owl and large mammals like racoons.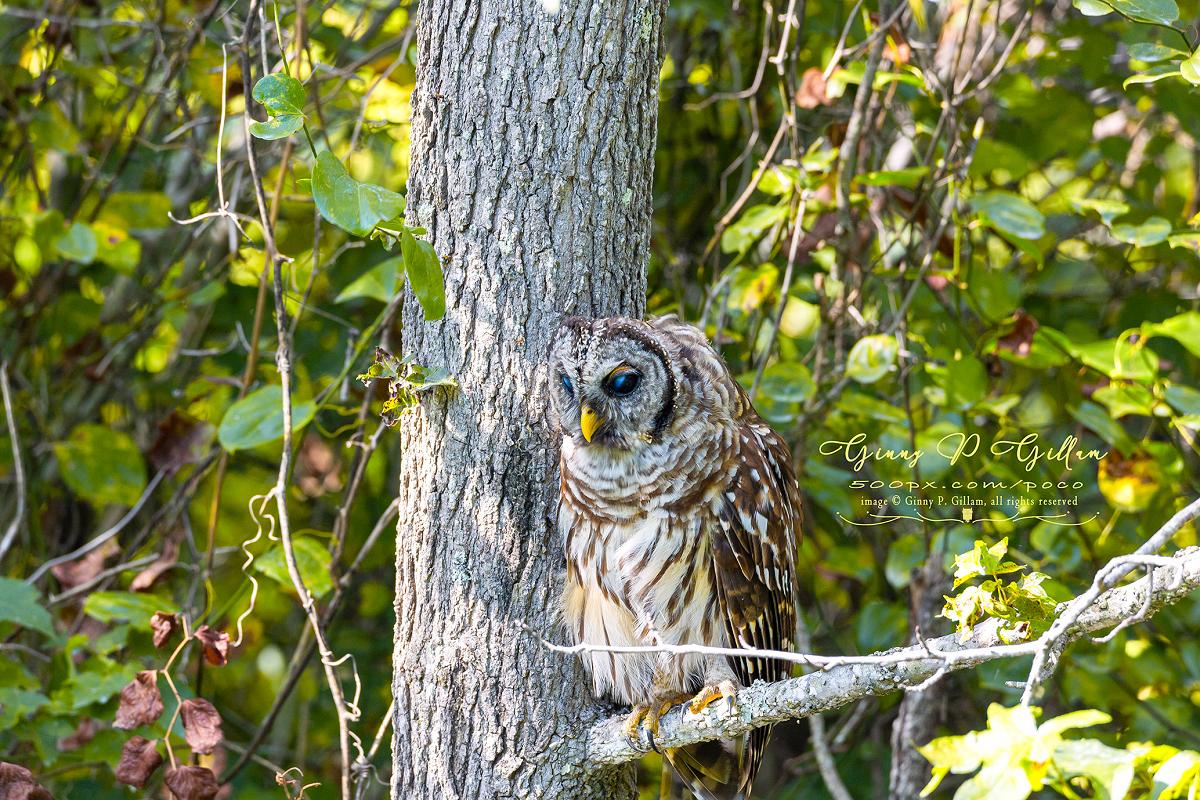 Barred Owls have the sweetest soft disc shaped faces with large soulful brown/black eyes and a yellow bill. They are stocky birds with a round head and no ear tuffs. In the wild, they can live to be about 18 years old. During their first year of life the suffer a high mortality rate. Owlets are cared for by their parents from four to six months.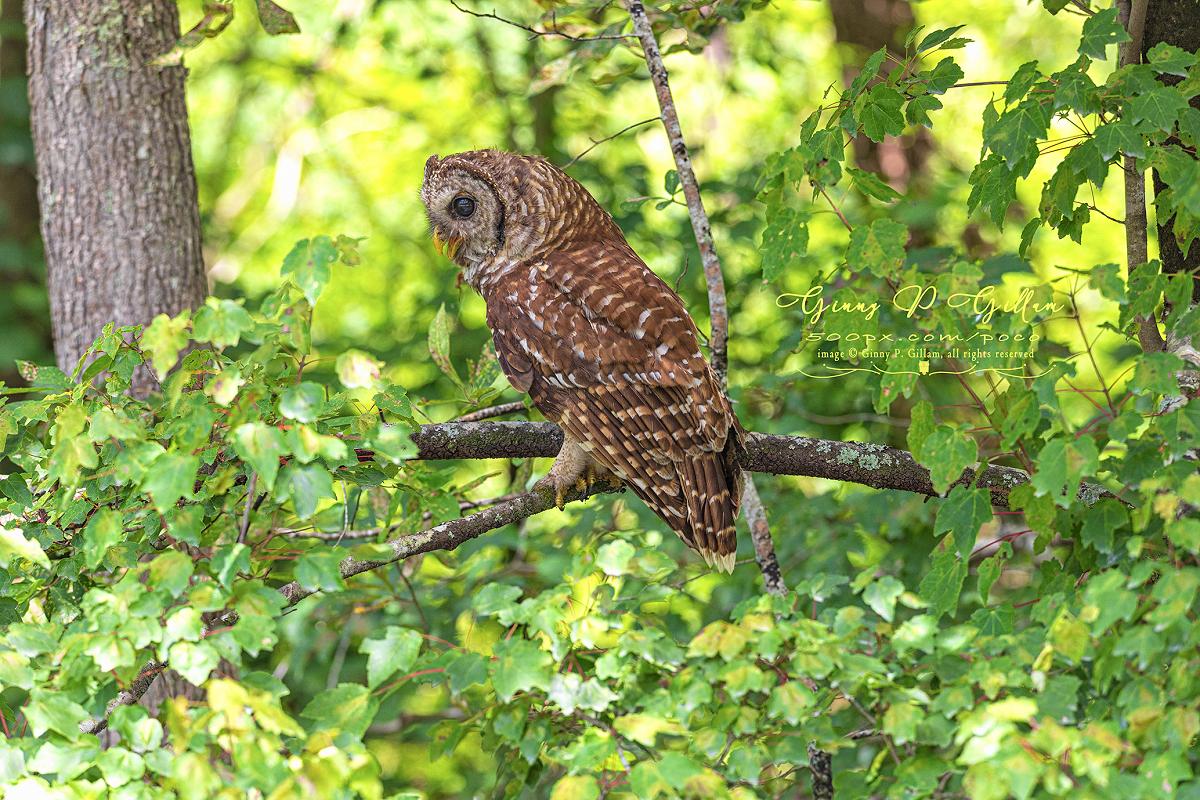 I look forward to the next trip back to the refuge with hopes of spotting one of the quiet and elusive Barred Owls hiding among the leaves and shadows of the trees.