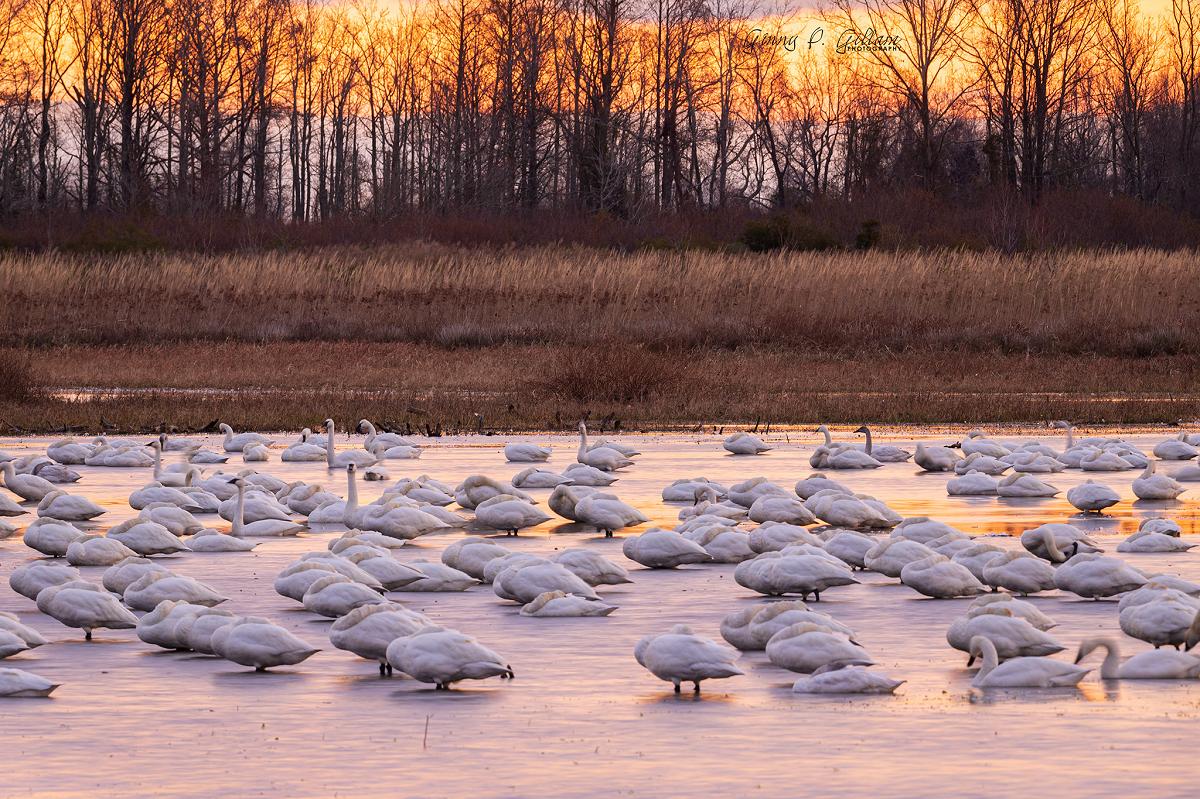 I've not been able to post anything recently as life has taken a sudden unexpected sharp turn. My father has not been well since shortly after New Year's Day. After a doctor visit and a trip to the ER he finally got admitted to the hospital ICU five days later after his initial ER visit. Blood cultures determined he had a blood infection which seems to stem from December dental work. He is doing better after giving us a pretty good scare but medication has returned his blood pressure to a more normal level and right antibiotics are fighting the bacteria. Lots of folks on Facebook have been praying for him and I believe those prayers were answered! He has a ways to go but we at least know what bacteria to treat.
Last week, we did manage to take a quick trip to the Pungo Unit at Pocosin Lakes on January 17, 2020, before my father became so ill. On a cold breezy morning we watched the sunrise over an impoundment that was still not completely flooded. A fair amount of Tundra swans were sleeping when we first arrived while others struggled as they flew in against the wind. Snow geese were flying high overhead heading to fields outside the refuge. Still, there were few if any ducks to be seen. I really miss watching the Northern shovelers swimming around and around stirring up something to eat from the soil below.
I certainly hope to return before the birds begin their long migration back north.