Christmas of 2018, I got two Eastern Bluebird boxes as gifts that we put out in our yard, one in the front and the other one on the side. I can't say I have seen much activity at either of these two boxes. I think the one in the front did have an Eastern Bluebird family last year. We also have a brightly painted by me in ECU paint colors bird condo/apartment house. It has four separate nesting cavities atop a post in the backyard. It has been there a year or two with no birds showing any interest until this Spring. I find it odd that Eastern Bluebirds have chosen to rear their young in the yellow and purple bird condo instead of the birdhouse designed just for them according to specifications. Also, I find it interesting that they tolerate having neighboring Carolina Chickadees in the housing complex!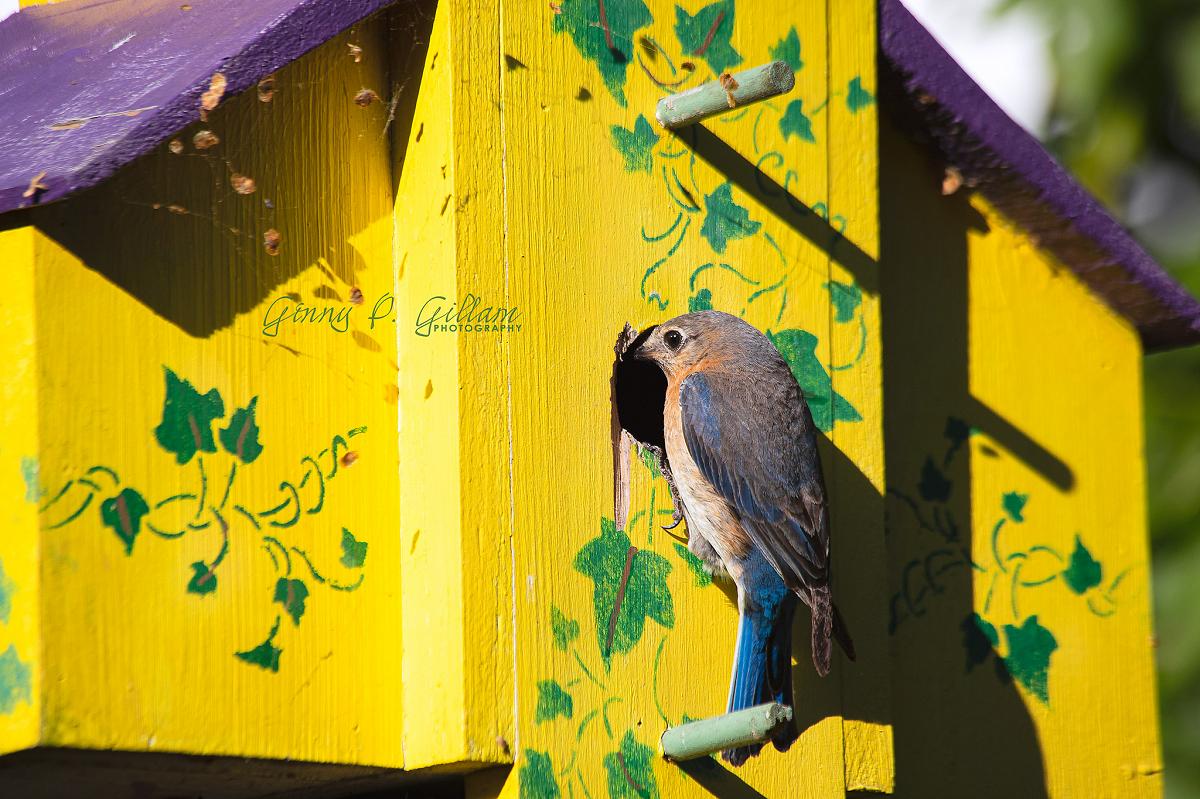 Sunday afternoon was a great day to be outside so late afternoon I set up my tripod and camera in front of the condo and managed to get a few good photos of the Eastern Bluebird activity. Hopefully, I will be able to photograph the Chickadees too! I was not aware that the Chickadees were nesting there as well. As I write this, I can see from a den window one of the beautiful Bluebird parents perched on a nearby tree limb as well as sweet little Chickadee leaving the box to find more food for it's nestlings. (BUT I just noticed the male bluebird looking in the Chickadee's chosen condo spce. I hope they don't tamper with the babies!)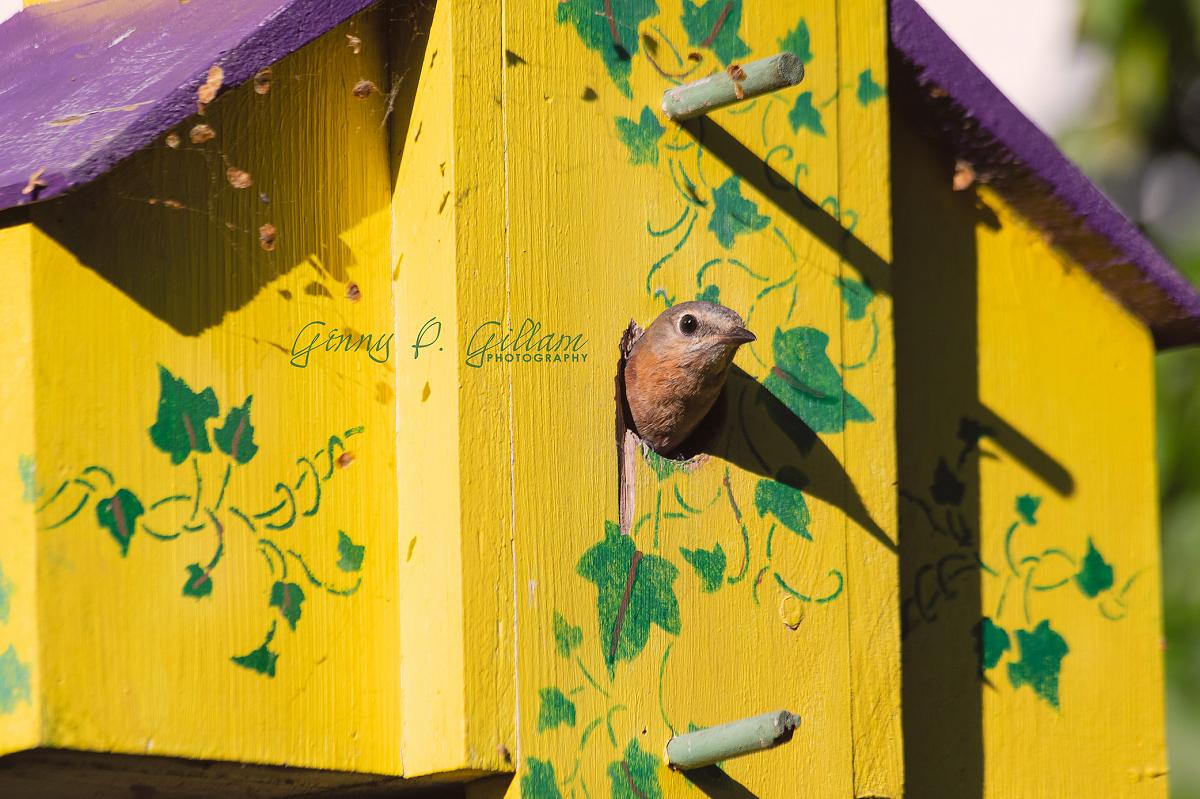 In this time of social distancing, I hope you too are able to find the joys of nature in your yard. Walk away from the television and go outside! It's free and cheap entertainment plus something you can do with your spouse, parents and/or children. If you don't already have a bird feeder or bird box in your yard, it's not too late to get one!